JioCloud - Free Cloud Storage
Cloud Storage App – Never Miss Any File of Yours
Do you have limited space on your device for storing all your data? Looking for reliable and safe cloud storage? If yes, then this cloud storage app is exactly what you need. JioCloud – Free Cloud Storage is a useful app that allows you to keep your data safely backed up in the cloud, ready to be retrieved anytime you want. It lets you store your photos, videos, important files, and other data in a safe and secure cloud. Moreover, since you get lots of free cloud storage space, you don't have to pay anything to store your data as well. You can access all your stored data on any device or platform you want, provided you have a working internet connection.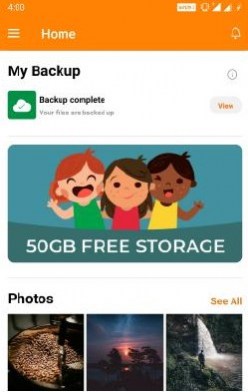 JioCloud – Free Cloud Storage has an intuitive user interface that goes well with its user-friendly design and layout. The combination of these features makes this cloud storage app very easy to use for one and all. However, this app is only available to Jio subscribers. If you aren't a subscriber of the Jio network and aren't currently living in India, you won't get to use this app. For Jio subscribers though, having this app is a no-brainer. It provides them free cloud storage and removes their dependence on the internal memory of their devices. With this app, you won't have to worry about clearing photos and videos from your phone every time you want to download a new game or app.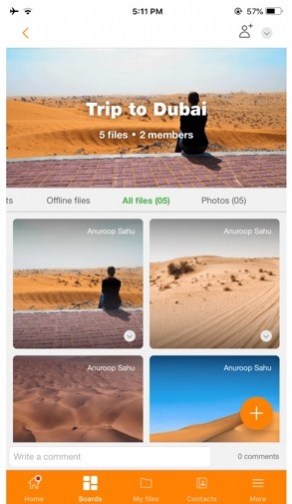 This cloud storage app syncs your data across all your devices. So, you can access it on any device as long as you have an internet connection. This includes PCs and even your TV too. For PCs, you will have to access the data from the JioCloud website. You also get to keep your files safely backed up in the cloud by using this app. There is an auto-backup feature offered to you that backs up all the data automatically. You can rest assured about the security of this data too as it is stored on multiple locations. So, if you lose your phone, your data would still be available to you. You can sync it back to a new phone with the touch of a button.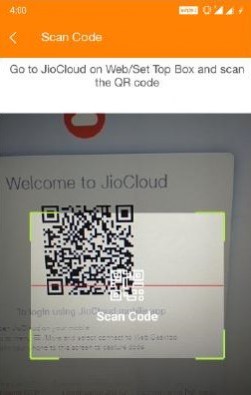 JioCloud – Free Cloud Storage allows you to share files and documents with your friends and family members. You can create a QR code of the file that you want to share with them. They will just have to scan the QR code to get the file. Your friends won't even need to have a Jio account to view the files you have shared with them. This cloud storage app provides you another method of sharing photos and other data with others. You can create boards and invite others to view them. These boards can contain photos, videos, data, and files of any type. You can even allow others to share their data with you by adding them to the board.
Features:
Intuitive user interface
User-friendly design and layout
Store photos, videos, and files
Automatically back up files to the cloud
Easily share content with friends
Create boards for sharing your albums
Upload documents to your boards
Invite friends to view your boards and add files to them
Option to organize your files as you see fit
Access your data across various devices and platforms
Reliable and free cloud storage
Conclusion:
JioCloud – Free Cloud Storage is an app that is aimed towards subscribers of the Jio network in India. It provides them the chance to save their data in the cloud and access it from any device they want as long as it is connected to the internet. It is a cloud storage app worth having on your phone provided that you are a Jio network subscriber.
---
Add a review
Tell us your experience with
JioCloud - Free Cloud Storage
RELATED PROGRAMS
Our Recommendations
---
---
---
---